Twitter Feed
[AMSU] S6 R6 - Porsche 911 RSR @ Spa Francorchamps starts 20:00 GMT/UTC (22:00 CET, 4PM EST). Join us!… https://t.co/zwiGUYDiJE
19 April, 2019
[AMSU] S6 R6 - Mitsuibish RS @ Guapore starts 20:00 GMT/UTC (22:00 CET, 4PM EST). Join us! @ReizaStudios #ReizaAMS…...
17 April, 2019
New video by J-turn: Classic F1 at Classic Suzuka | with AMSUnofficial | S6 R6 https://t.co/wGW01cmbtm
16 April, 2019
Marcas Series - Wednesdays
Posted on 15 May, 2018 by Administrator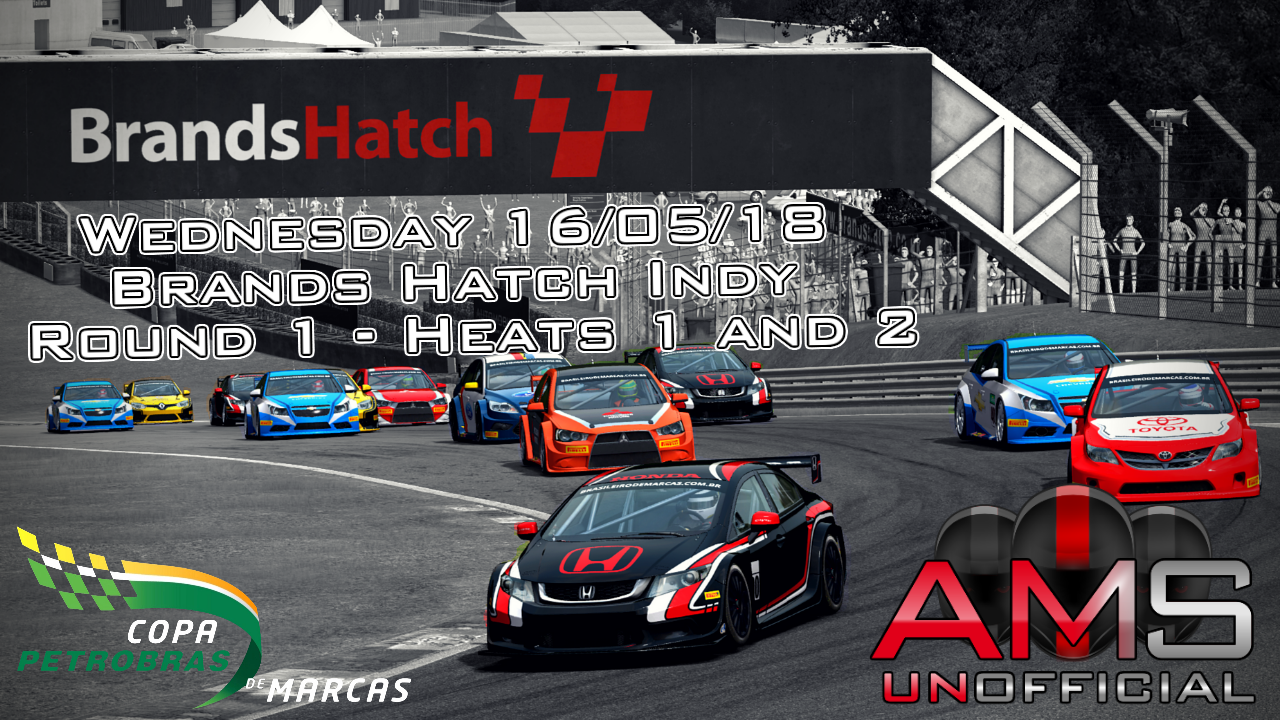 AMS Unofficial Happy to announce a new weekly series starting Wednesday, open to all...
Wednesdays - AMSU Marcas Touring Car Series
Timing: (UTC)
19:00 - 75m Practice
20:15 - 15m Quali
20:30 - 3m Warmup
20:35 - 20m Race 1 
20:55 - 20m Race 2 (Reversed Grid)
Events:
   16th May - Brands Hatch Indy
   23rd May - Cadwell Park
   30th May - Snetterton
   6th June - Thruxton
   13th June - Oulton Park (no chicane)
   20th June - Brands Hatch GP
---